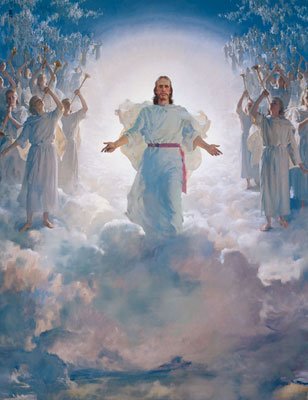 A reader writes:
Could you recommend some good materials on understanding prophecy in Scripture? I found myself in a discussion with a Seventh-Day Adventist who is delving into how Daniel and Revelation are both meant clearly for today. 

I'm familiar enough with SDA and their narrative in National Sunday Law to know that they're laser-focused on the Second Coming, but they weave the prophets together in such a complex narrative that it's tough to unweave for them despite the rhetorical errors. 

I pointed out that it's contrived and perhaps egocentric to think the Spirit would give prophecies to 3rd century BC Jews that would only become relevant for 19th century Americans, but he just throws more Scripture at me and then links to yet another retelling of the National Sunday Law. So I need to speak in their language in order to proceed.
The point you make contains a great deal of validity regarding when in history most biblical prophecy refers to. Though there certainly are parts that refer to the distant future from the viewpoint of the original audience, most of it–at least on the literal level–was meant to have its primary application either to their own day or within a generation or two of their own day. Unless the nature of a particular passage shows otherwise, the default assumption should be that the primary fulfillment was ancient.
This is not to say that prophecies can't have secondary fulfillments. They can, and many may have secondary fulfillments close to the end of time, but normally the primary fulfillment happened near the time of the ancient audience–because that was usually the driving force in biblical prophecy: Helping people know how to live in their own day (turn away from those idols! stop oppressing the poor and the widow and the orphan!) and how to deal with calamities that could result (the Babylonians are going to kick your behinds if you fight them! here's how you should do instead!).
In terms of where to read more, I can suggest several things I've written: HERE, HERE, HERE, and HERE.
Though not dealing with Adventism specifically, these do offer the framework of a Catholic way of viewing the issue (there is lots of room for other opinion, though).
Regarding Seventh-Day Adventism and how to respond to it, you can find more information HERE.
Hope this helps!
(NOTE: Image Source.)