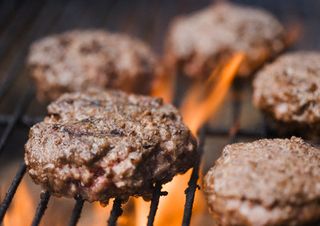 A reader writes:
Mr. Akin,
You wrote last year about meat on the Solemnity of St. Joseph even though it was a feast day.
http://www.jimmyakin.org/2010/03/happy-meateating-friday.html
Would this apply to the Solemnity of the Annunciation this Friday, March 25?
Yes, it does. The Annunciation is a solemnity, according to the General Roman Calendar (I'm linking to Wikipedia rather than the official calendar for 2011 on the bishops' web site b/c the latter is in the evil pdf format, but it confirms the same thing).
And according to the Code of Canon Law, 
Can.  1251 Abstinence from meat, or from some other food as determined by the Episcopal Conference, is to be observed on all Fridays, unless a solemnity should fall on a Friday. Abstinence and fasting are to be observed on Ash Wednesday and Good Friday.
Therefore, have fun eating meat (if you want) this Friday!