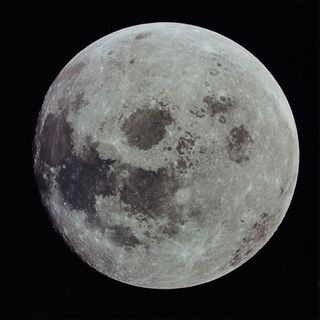 I was a bit surprised that some commenters on the recent Harry Truman was a war criminal post thought that I was being vague in some of the things I said. I think a careful reading of the post would take care of the confusion, but I'm also aware that sometimes things need to be explained in more than one way for perfect clarity, so I'm happy to oblige.
In this post let me deal with the issue of the moral use of nukes. 
First, let's look at something the Catechism says:
2314 "Every act of war directed to the indiscriminate destruction of whole cities or vast areas with their inhabitants is a crime against God and man, which merits firm and unequivocal condemnation." A danger of modern warfare is that it provides the opportunity to those who possess modern scientific weapons – especially atomic, biological, or chemical weapons – to commit such crimes.
This passage specifically has in mind the kind of actions that the U.S. committed in bombing Hiroshima and Nagasaki. Those events are
specifically
what informs this paragraph.

While this is true, I do think that there are situations in which the moral use of nuclear weapons is morally legitimate, even if it means that a city is destroyed as a result. Hiroshima and Nagasaki
weren't
such cases, but I can imagine scenarios in which this obtains.
How would I square that with the above passage from the Catechism?
They key, I think, is the phrase "indiscriminate destruction." So far as I can tell, this means one of two things.
First, it may refer to an indiscriminate intent on the part of those causing the destruction.That is, those causing the destruction intend to kill everybody in the city or area
indiscriminately
. They
want
everybody to die. Everybody is the target. In other words, on the level of intent they
do not discriminate
between combatants and noncombatants. That's why the destruction is indiscriminate.
In contrast to this there is the attitude of only intending the death of combatants. In this case it is combatants who are the targets, even though it may beforeseen that noncombatants will also die as collateral damage. 
If we take this down from the level of destroying a city or a vast area to just a particular building, the difference in intent will be clear: There is a fundamental difference in intent between a person who wants to destroy a building so that everyone in it dies, combatant or not, and a person who wants to destroy a building in order to take out the combatants in it, even though noncombatants may also die.

In the one case the target is everybody in the building. In the other it is the combatants in the building.
This kind of analysis is what allows the moral legitimacy of bombing combat-related targets in wartime even knowing that a certain number of civilians will die also. The point is: You're not
trying
to kill the civilians.
How much collateral damage can be tolerated in a particular case will depend on the value of the military target that is being taken out. If the military target is a single, lonely private then less collateral damage can be tolerated than if it's the whole leadership of the opposing war machine.
In any event, on this reading of the text, trying to take out a military target with tolerable collateral damage would not constitute indiscriminate destruction because those carrying out the destruction
do
discriminate between combatants and noncombatants.
But there is another way in which the phrase can also be taken. Instead of referring to the level of intent, it might refer to the level of result. In this case "indiscriminate destruction" would refer to the killing of everybody in a city or area. Period.
A consequence of this interpretation would be that one could never destroy a city or a vast area as a matter of principle. It would be intrinsically evil to do so.
But this seems wrong because at this point we are dealing with matters of scale. What makes something a city rather than a village or a hamlet or just a shack? The number of people. (Not the buildings; the buildings are not in focus.) 
But if
some
collateral damage is tolerable–
ever
–(e.g., you can blow up a shack containing a terrorist mastermind and his chief lieutenants even though there is a single civilian in there, too)–then reason indicates that a greater degree of collateral damage will be tolerable if the target to be taken out is more valuable. 
If
some
degree of collateral damage is tolerable when the military target has one value then a greater degree of collateral damage will be tolerable when the military target has even greater value. 
In other words, the amount of collateral damage that can be tolerable is proportionate to the value of the target to be destroyed.
If this kind of situation obtains then it does not seem reasonable to say that, at some arbitrary level, the amount of collateral damage is such that the act suddenly becomes intrinsically immoral. Anyone advocating such a theory would need to say what this level is and why a mere increase in magnitude–leaving everything else the same–makes the act intrinsically evil regardless of the military value of the target. 
Why is a collateral damage amount of X potentially justifiable whereas a collateral damage amount of X+1 is all of a sudden intrinsically unjustifiable?
This being the case, it would seem possible to construct scenarios in which there is a sufficiently high value target to justify the destruction of a whole city, and we will look at such a scenario in a moment.
I therefore would say that the passage from the Catechism and Vatican II that refers to "indiscriminate destruction" either should be taken as referring to an indiscriminate intent (i.e., an intent that does not discriminate between targets; it just wants to kill everybody) or, if it refers to indiscriminate results (i.e., everybody dies, regardless of combatant status) then the passage is simply not envisioning the kind of scenario I am about to postulate.

The latter wouldn't be surprising since the Catechism and Vatican II are pastoral documents that are meant to present Catholic principles in a pastoral manner and they are not always phrased in a rigorously technical fashion designed to cover all imaginable scenarios.
Like the following one (which I am
very
sure the fathers of Vatican II did not have in mind).
Suppose the following . . . 
1) We have colonized Luna (or "the Moon," as everyone who lives there calls it) and have set up a city in the Sea of Tranquility consisting of five million people. We'll call it Sea of Tranquility City.
2) There is an evil alien race known as the Zergamoids. They are really evil. Even their name sounds evil (in a cheesy, 1930s-sci-fi way).
3) The Zergamoids have dropped a
planetkiller
in the middle of Sea of Tranquility City. This particular planetkiller converts
zero point energy
into gamma rays and, if activated, it will irradiate the entire surface of Earth with as much radiation as a moderately-nearby
gamma-ray burster
, totally killing all life.
4) There is a Zergamoid ship in orbit around Mars, and it sent the activation code to the planetkiller ten minutes ago.
5) We have no way to stop the
planetkiller
from receiving this transmission and, since Mars is at this hypothetical time only twenty light minutes from Earth (approximately on the other side of the Sun from Earth), we've got ten minutes until the go-code activates the planetkiller.
6) This is far too little time to evacuate either Earth or Sea of Tranquility City.
7) The planetkiller is sufficiently resistant to damage that the only way to take it out is to use a nuke sufficiently powerful to not only destroy the machine but also destroy Sea of Tranquility City.
In these circumstances, it would be morally legitimate to nuke the planetkiller even though it would mean that Sea of Tranquility City, with its five million inhabitants, would also be destroyed.
Therefore, there are at least hypothetical situations in which the use of nukes in urban areas is morally legitimate.
In such cases you
aren't
targeting the civilian population. You're targeting something else–a military target (in this case, a planetkiller) that has sufficient value to make the huge foreseen collateral damage tolerable.
Now, I can see some hands going up in the audience, and I can hear the objection being formulated: "But wait! Nothing like this is likely to happen in real life . . . anytime soon."
But the point of a thought experiment is to propose a test case which is clear, regardless of how probable it is. While this situation is quite unlikely to happen any time in the foreseeable future, it does reveal the moral principles needed to show that in some imaginable situations the use of nuclear weapons in urban areas is morally permissible.
That's not to say that we're at all likely to encounter such a situation, or that we ever have or even ever will, but it is to show that such use can be legitimate in a specific kind of situation.